# 1 Dual-Threat QB in the nation 247 Sports Composite Ranking :
https://247sports.com/Player/Jalen-Hurts-37059
13-1 both years as a Starting QB.
Jalen Hurts is an Academic All-America.
Although Jalen Hurts runs the ball as a real dual-threat QB # 1 in the country for 954 yards last year he actually has run the ball better this season.
5.5 yard per rush in college as QB 2017-2018 season so far
Only 1 interception all year this 2017-2018 season by Jalen Hurts.  How great is that ?
Although Jalen Hurts threw for 23 TD passes and 2780 yards passing last year 2016 he actually has passed the ball better this season as well.
9 interceptions Jalen Hurts last year 2016 only 1 interception all year this year so far 2017-2018.
Jalen Hurts just isn't asked to do as much this year passing because he runs so well.
3 times this year and 4 times last year 2016 Jalen Hurts has rushed for over 100 yards in a game.
7 games Jalen Hurts has rushed for 100 yards in a game.
I don't know about you but that is a prolific quarterback running and throwing and not just this year at 26-2 as a Starter.
Jalen Hurts does NOT pass the ball as well as Jake Fromm which is what you would expect there too since Jake Fromm is the # 2 pro-style QB.  But Jake Fromm while he can run the ball as his baseball days attest doesn't and Jalen Hurts does.
Can Georgia kick Jalen Hurts ass while he tries to run on Georgia – get him to the ground hard smash mouth  ?
Alabama has only faced one defense as good as Georgia's and that was Auburn who BEAT Alabama while Georgia both won and lost against Auburn.
Jalen Hurts is 1st Team All-SEC Quarterback.
Jake Fromm is Freshman All-America and also is an Academic Honor Roll and Dean's List student.
One is really a runner who throws passes extremely well and the other is a passer who passes the ball as well as any QB in the country but also can take-off and go running.
Mark Richt NEVER DID EVEN OFFER Jake Fromm.  If we don't fire Mark Richt we have NO JAKE FROMM.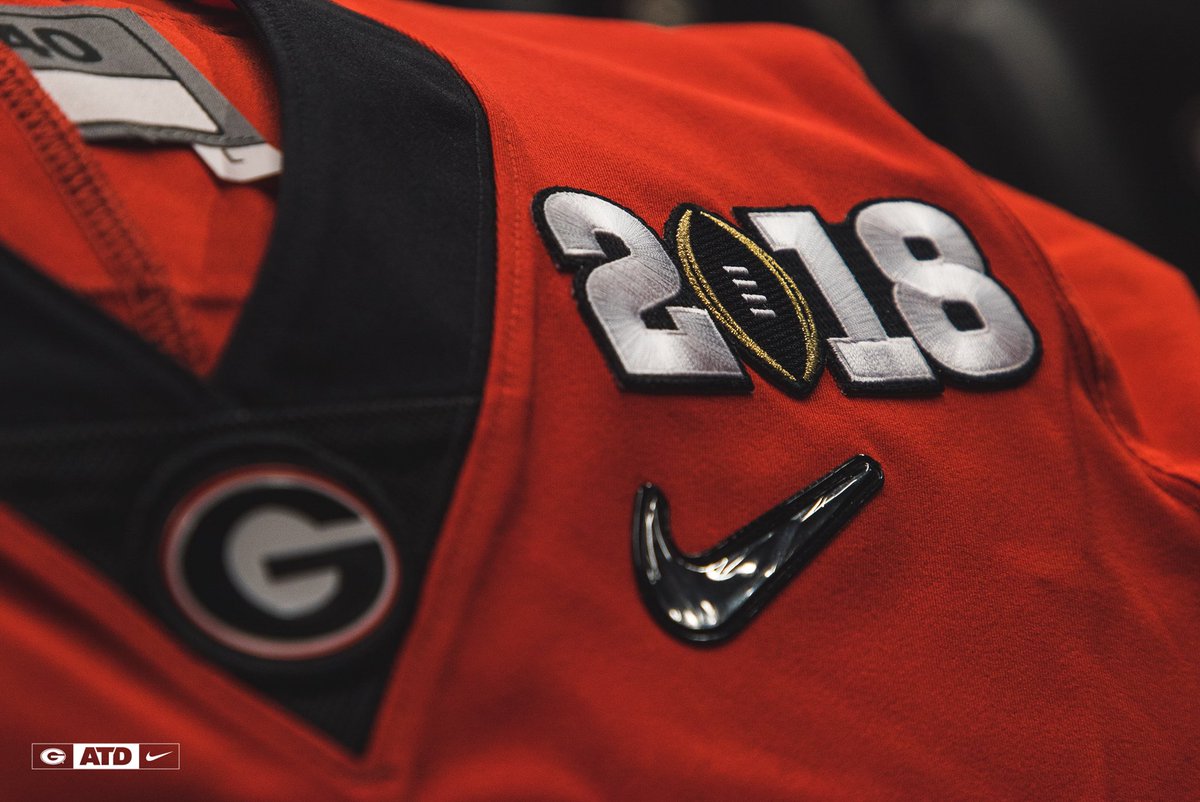 The folks yesterday who said they would deploy the same defense against Baker Mayfield that they now would run against Jalen Hurts are FOOLS.
Jalen Hurts and Baker Mayfield are as divergently different to defend as night and day Bernie.
1-5-2018