Derrick Brown
Ben Davis
Mecole Hardman Jr
Nigel Warrior
Brian Burns
Demetris Robertson
Lyndell Wilson
Jared Mayden
Tre Nixon
Shyheim Carter
E.J. Price
Ahmmon Richards
Keith Gavin
Michail Carter
John Simpson
K. GavinKeith Gavin
John Simpson
Jacob Mathis
Jaleel Laguins *
Bailey Raborn
Denzel Mitchell
http://www.scout.com/college/football/recruiting/2016-football-prospects?committed=false
There was never any splash with his predecessor on Signing Date.  Will there be splash with Coach Kirby Smart these last 9 days ?
There are certainly some great players we could get the next 9 days and we do have 8 scholarships available.
More than 3 times as many say they are interested in signing with us in with 9 days to go.  So, the ones who do want to play for Coach Kirby Smart might decide in the last 9 days, and 1 is going to wait until AFTER signing date – although I don't see us saving any scholarships and going into the season short-handed.
We have 85 bolts to shoot.
Who wants the last 8 ?
Great school.  Go the NFL from here.  Fantastic fan base to follow you of millions of Bulldogs' fans worldwide.  World Class City Atlanta 58 miles away and most of the really good places are on the North Side of the city making it even closer to get here.  We have more women than men and our belles are so beautiful.  Lot of talent here at Georgia and you would fit right in with them.  We fired our coach and our team won 10 games like 29 teams did this past season.  We have an Academic All-America whom we made our football coach.  He was not a back-up but 1st Team All-SEC.  Beautiful gals, beautiful campus, beautiful rankings as top colleges, beautiful opportunity to play now, beautiful opportunity to start in the NFL, beautiful party school, beautiful history of winning football, beautiful rankings of the recruits Coach Kirby Smart already has joining you here this season, beautiful bowl record we have here, beautiful stadium, beautiful full stadium, beautiful Bulldog Nation fans, beautiful mascot UGA, and you would be a beautiful fit for our last 8 this season !
It was great to watch the men last night beat Arkansas on the heroics of JJ Frazier, but it was even greater to hear Coach Kirby Smart color commentator for SEC Channel Comcast 792 HD tell everyone prior to half on the broadcast that he really wants the fan base united.  United he stated clearly and plainly.
Indoor Practice Field :
( https://oxblue.com/archive/c510ad053386810836fe7860516f8e56/800×600.jpg?ts=1450824858 )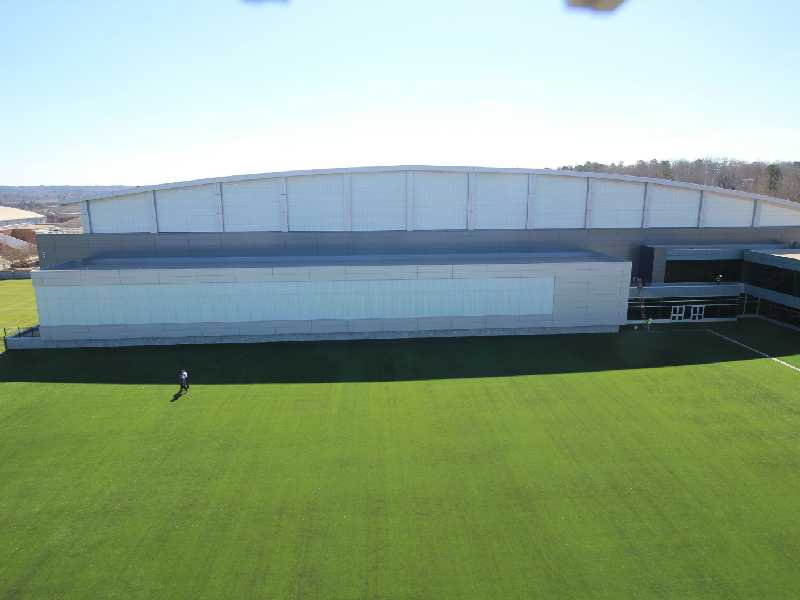 1-24-2016